LONDON, UK 16 September 2019 – WINCHESTER MD LIMITED ("Winchester" or the "Company") is pleased to provide an update on its hemp cultivation operation in Spain.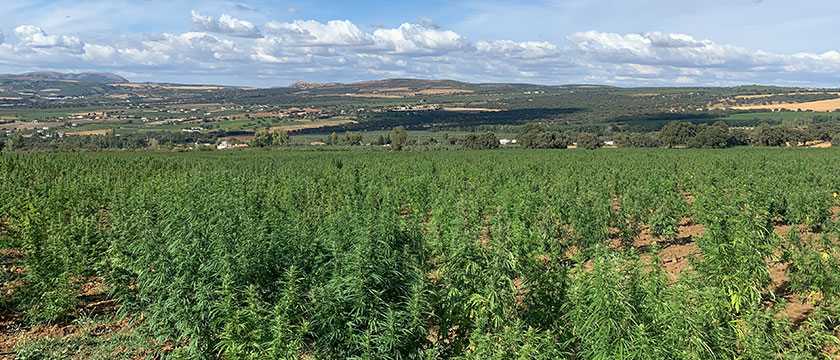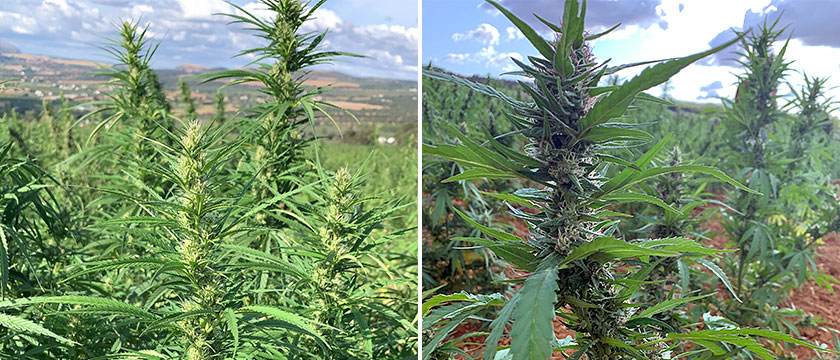 The Company, with its JV partner, has planted 230,000 hemp plants in June at its 20 Hectare cultivation facility using high-quality EU certified seeds. Since this time Winchester has successfully:
Recruited and trained a 50 strong local workforce
Implemented a bespoke irrigation system to support the cultivation
Constructed and commissioned a dedicated 7000 sq ft drying facility with the capacity to process 100,000KG of dried biomass within three weeks and which is adaptable to serve as an indoor grow facility in the future.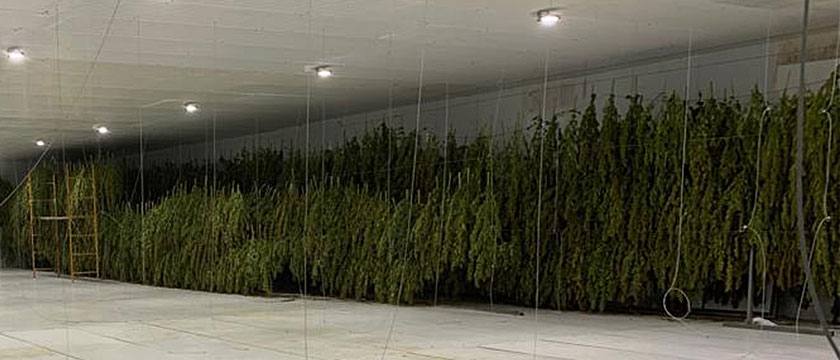 The Company expects to harvest approximately 100,000 KG's of dried biomass ("Crop") in October 2019 and will monetize the Crop through various sales channels including the sale of bulk biomass, extraction and sale of distillate and isolate through wholesale and retail channels, and as an ingredient to the Company's three brands, The Goods, EQL and CBDrive, expected to launch in Q4 2019. The gross margin for each of these revenue channels varies greatly with the sale of bulk biomass representing the lowest gross margin and the use of distillate and isolate in Company owned brands representing the largest gross margin.
Faz Moshfeghi, CEO of Winchester MD commented:
"Against considerable odds the Winchester cultivation team led by Simone Cerri have overcome all obstacles to produce a healthy and thriving crop and beaten all expectations to complete the dry facility in readiness for the imminent harvest of our first crop, that will be later used as our first indoor cultivation centre. This project has been acknowledged by local authorities to be the largest single successful hemp cultivation in the Cadiz region and firmly places Winchester amongst the top cultivators in Spain. We are excited to begin the next chapter of our story as we begin discussions with extraction parties in Poland, Italy and Spain to produce crude  oil, isolate and THC free distillate."
For more information, contact:
Faz Moshfeghi
CEO
Info@winchestermd.com
About Winchester MD Limited
Winchester MD is a vertically integrated European cannabis company based out of London, UK. The Company was founded in 2018 with an initial focus on CBD Wellness through a revenue-producing online retail superstore platform. The Company offers a variety of CBD branded products through its online superstore and continues to develop and market new products in the CBD Wellness category. In 2019 the Company has expanded into other verticals in the cannabis sector with the vision of becoming a global cannabis leader with cultivation, extraction, CBD wellness and research and development.