LONDON 19 September 2019 – WINCHESTER MD LIMITED ("Winchester" or the "Company") is pleased to announce that it has appointed Farrukh Saleem as Head of Marketing with immediate effect.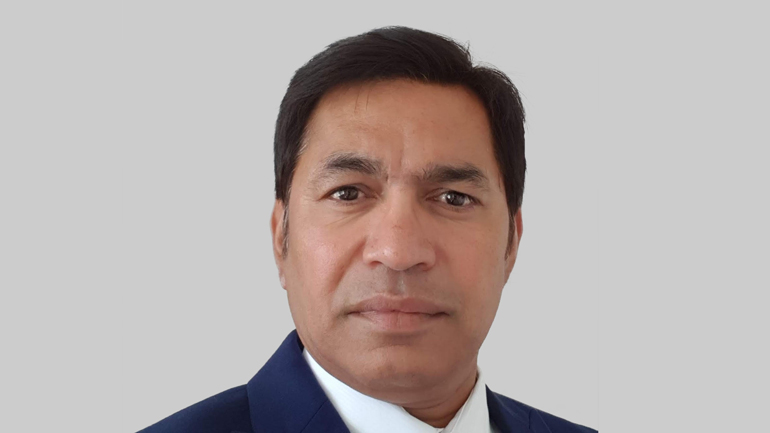 Farrukh has over 25 years' experience in sales and marketing within both pharmaceutical and cannabis sectors.
He has in depth experience of the cannabis market, having been a key member of the Bayer team that introduced Sativex (the only licensed non-synthetic cannabis medicine in the UK) in Europe. Prior to joining Winchester MD, Farrukh was Head of Business Development at Spectrum Bio-Medical (a JV between Beckley Canopy Therapeutics and Canopy Growth) advising them on how to launch products in the UK and leading the team that organised the first medical cannabis advisory board in the UK with a number of key opinion leaders participating.
Farrukh has been instrumental in the commercialisation of a number of products and brands across the UK, Europe and EMEA regions, taking several from launch through to multi-million pound annual revenues.
Faz Moshfeghi, CEO of Winchester MD commented: "We are delighted that Farrukh has joined
the Winchester MD management team. Having worked for major multi-national companies as well as early stage businesses, Farrukh brings with him expert knowledge of the industry that will prove to be invaluable as we prepare to launch our first range of products (CBDrive, The Goods and EQL)".
For more information, contact:
Faz Moshfeghi
CEO
Info@winchestermd.com
About Winchester MD Limited
Winchester MD is a vertically integrated European cannabis company based out of London, UK. The Company was founded in 2018 with an initial focus on CBD Wellness through a revenue producing online retail superstore platform.

The Company offers a variety of CBD branded products through its on line superstore and continues to develop and market new products in the CBD Wellness category. In 2019 the Company has expanded into other verticals in the cannabis sector with the vision of becoming a global cannabis leader with cultivation, extraction, CBD wellness and research and development.
This release has not been approved by an authorised person within the meaning of the Financial Services and Markets Act 2000. Therefore this release has not been subject to the procedures and controls which would apply if they were made or approved as a financial promotion by an authorised person. This release is not intended to be a financial promotion or offer to the public and the Company is not making an invitation to invest into the share capital of the Company.
Cautionary Note Regarding Forward-Looking Statements: This release includes certain statements and information that may constitute forward-looking information. All statements in this news release, other than statements of historical facts, including statements regarding future estimates, plans, objectives, timing, assumptions or expectations of future performance. Generally, forward-looking statements and information can be identified by the use of forward-looking terminology such as "intends" or "anticipates", or variations of such words and phrases or statements that certain actions, events or results "may", "could", "should", "would" or "occur". Forward-looking statements are based on certain material assumptions and analysis made by the Company and the opinions and estimates of management as of the date of this press release. Although management of the Company has attempted to identify important factors that could cause actual results to differ materially from those contained in forward-looking statements or forward-looking information, there may be other factors that cause results not to be as anticipated, estimated or intended.
The Regulation Services Provider accepts no responsibility for the adequacy or accuracy of this release.